Book tickets quickly and easily any day that you want in advance and never miss a party at Camelot.
In Club info screen or in Event detail screen tab on Book Now then tab on Book Ticket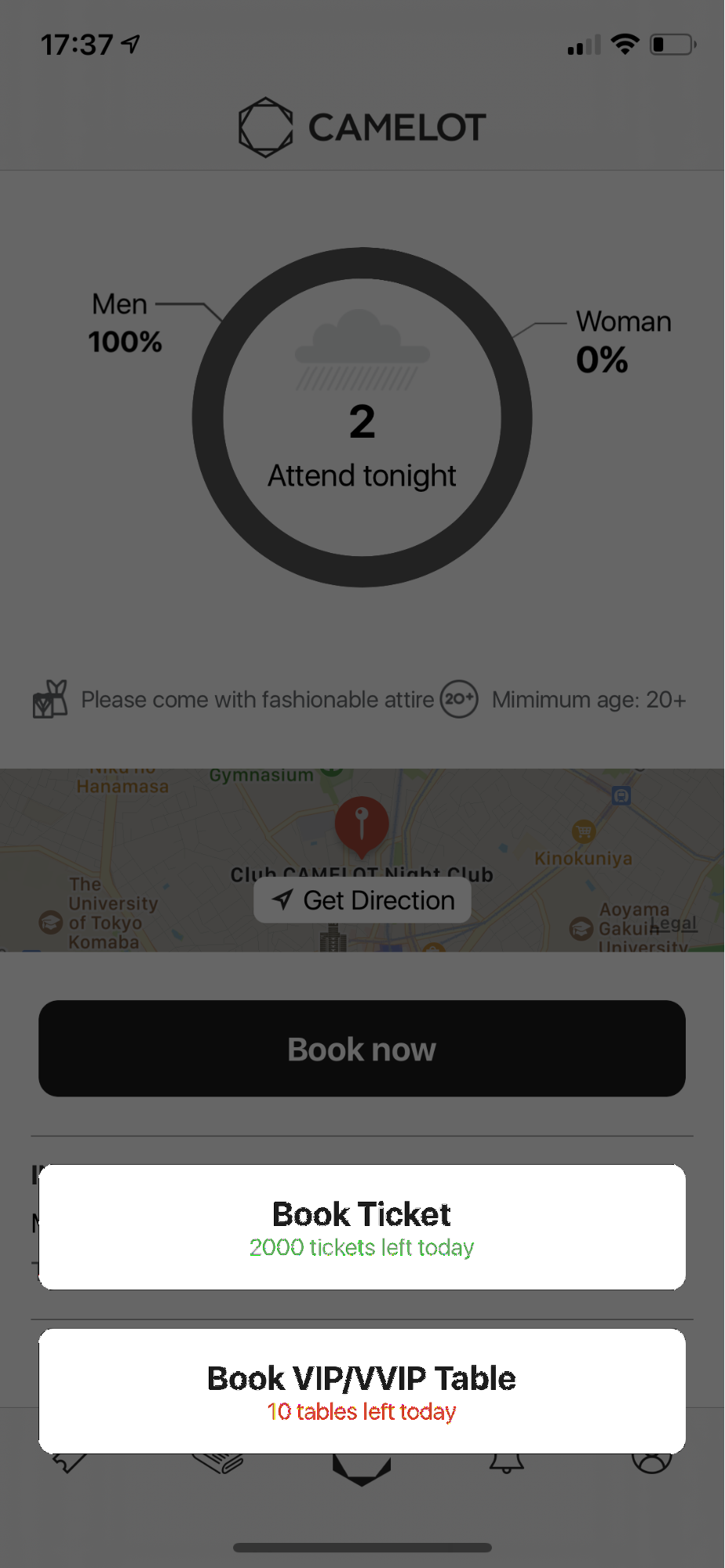 ---
Tab on the date at Select Date and choose the date you want to book ticket, enter the number of ticket type that you want to buy in list of ticket and tab Next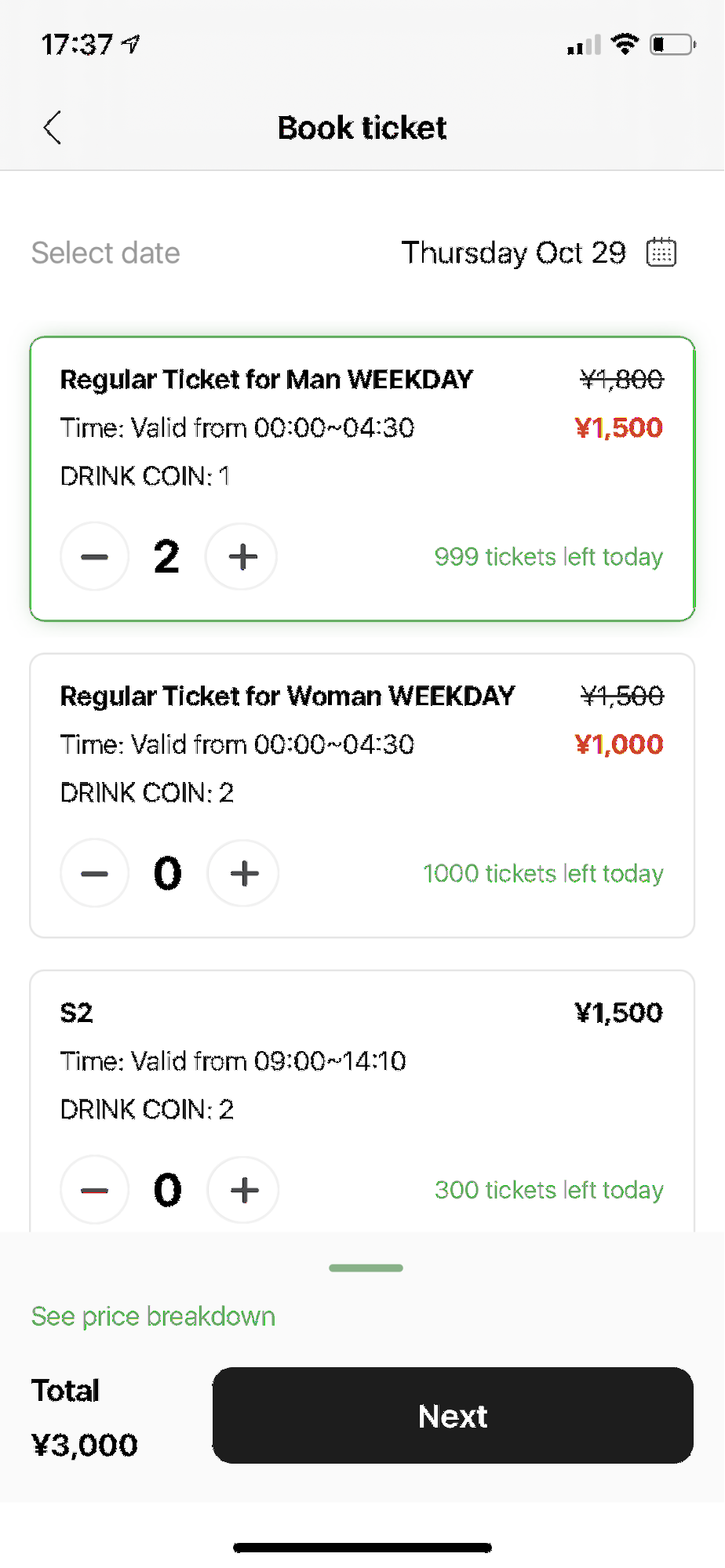 ---
In Guest's Info screen, input guest name on ticket and tab Next
---
In Confirmation screen, please check the detail and agree on our Specified commercial transaction act for legal details then tab Go to Checkout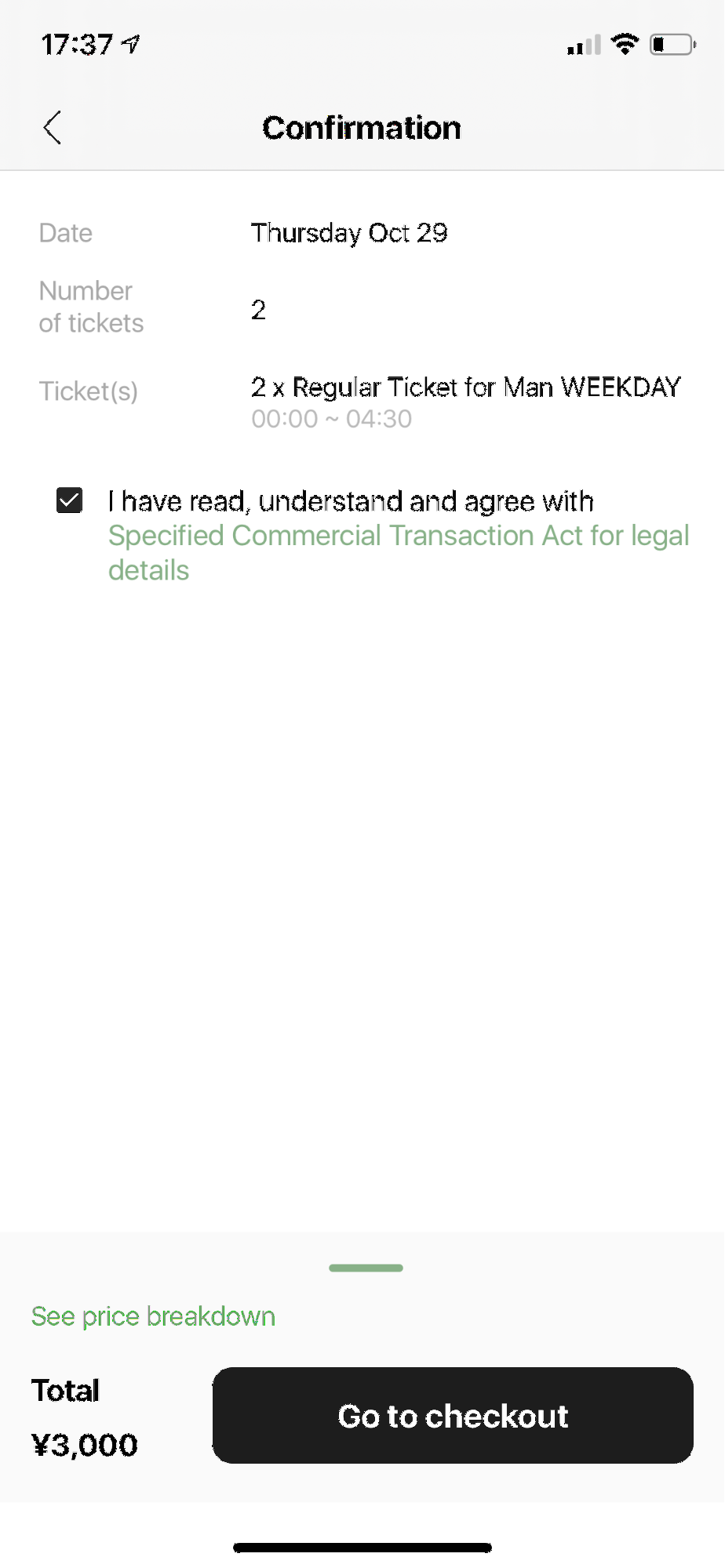 ---
In the Checkout

screen, you can choose to pay by some method provided: Apple Pay, Credit Card or Cash payment (pay later when you arrive).
When you finish payment, you will receive notification and email for your ticket booking. You can see the ticket in the Ticket list

screen.